I have a fabulous new cookbook to tell you about.  When I got it, I was a little apprehensive because of the title:
4 Ingredients Gluten Free
Um, exactly how yummy can four ingredients be?  Fast, yes.  Yummy?  I was sure to include my standard, "If I can't recommend it to my family and friends, I reserve the right NOT to publish a review… yada yada…"  To which, the PR lady was all very – oh, of course, blah blah…  This is how the blog world works – did you know?   yada yada… blah blah… and vice versa.

So, could there be a better review than to show you these pictures?

I present Yam & Feta frittata:  (recipe below)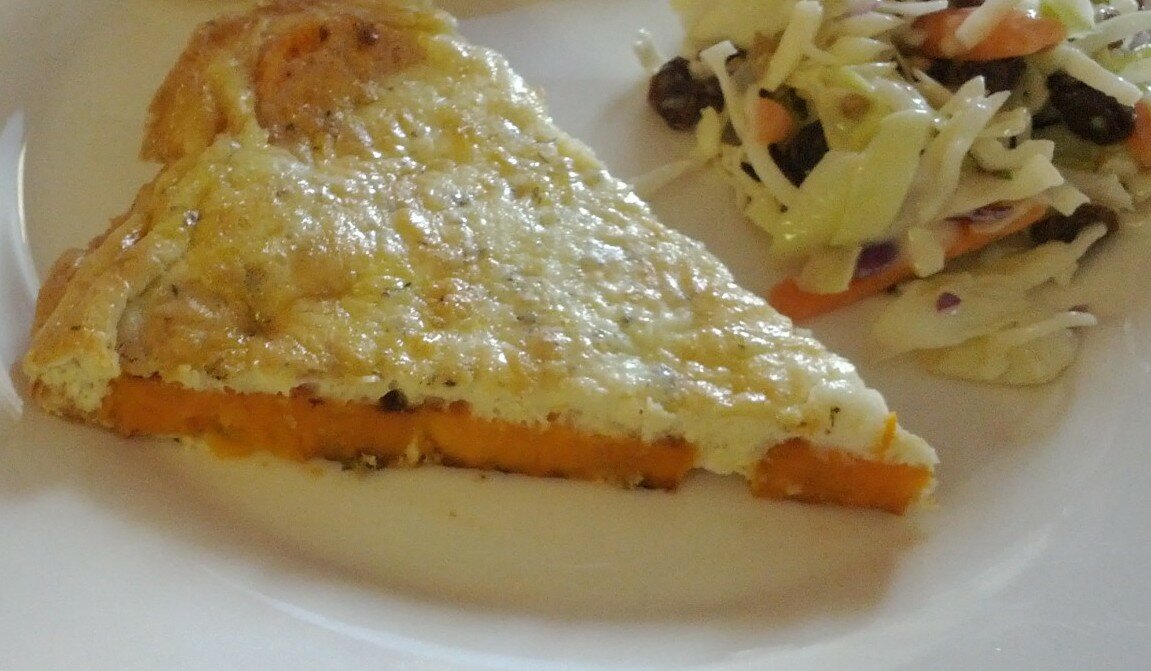 And because I'm a thorough reviewer (cough, cough), I also made the Herb-crusted fish, Quesadillas, Broccoli & Cheddar Nuggets (huge hit with everyone), Pea & Ham Soup.  And used a bunch more of the recipes for inspiration in other dishes and 'surprise skillets'.
Recipes still on my list of must try:
Toasted Camembert Sandwich

Date & Walnut Pears

Asparagus Wraps

Warm Cheese Dip

Brazilian Fried Bananas

So, do I recommend this book?  As long as you get your own, 'cause I ain't sharing.