Pilates is an exercise system and workout routine invented by Joseph Pilates, a German-born physician.  Pilates designed the routine to help both men and women strengthen their body and condition their mind. In recent years, Pilates has gained quite a following.
While it is more popular with women than men, both sexes do Pilates exercises, and they can be extremely beneficial. Pilates can't completely take the place of other types of exercises, but it can be part of a full workout regimen.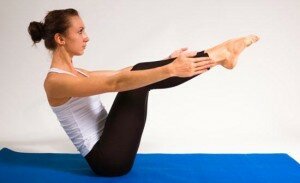 What is Pilates?
Pilates is a type of exercise that works to build flexibility and muscle strength throughout the body.
Like many cardiovascular exercises, Pilates is a full-body workout that exercises a variety of muscles, including the legs, hips, back and abdominal muscles.
The major focus of Pilates movements is on breathing and body alignment.
By learning Pilates movements and repeating them, many people find that they have an increased range of motion and an overall higher level of physical fitness.
The History of Pilates
Pilates was developed in 1883, and it is actually based on the principles of corrective exercise, a term coined by Pehr Ling earlier in the 19th century.
Pilates garnered quite a bit of attention in the 1930s and 1940s, but then fell out of favor with the general public until its resurgence in the 1980s and 1990s.
While Pilates fell out of favor with the general public for decades, many people continued to do the exercises. Pilates has always been popular with ballet dances that need proper body alignment and control to perform at a high level.
What Are Pilates Exercises Like?
Pilates exercises vary in type. Typically, people that first start out doing Pilates begin with bodyweight exercises on an exercise mat that focus on spinal alignment.
Beginners Pilates movements are not generally too strenuous, and most people can perform with relative ease, though it does take some time to get the movements down for some.
Intermediate and advanced Pilates adds resistance – usually with the aid of resistance bands instead of machines.
As students of Pilates progress, they often increase the amount of resistance they use during their workout by swapping low-resistance bands with ones that aren't as easy to stretch, making their muscles and body work harder to complete the exercise. In some forms of Pilates, other devices like foam rollers, exercise balls and weighted balls are used to make the movements more difficult, making the exercise more effective.
Typically, Pilates classes are described as either authentic, classic or modern. Authentic or classic Pilates classes stick to resistance bands and body weight exercises. Modern Pilates often employs the aforementioned additional equipment.
Benefits of Pilates
Pilates can help to tighten your body, giving you a leaner look by helping you build muscle – but not the type of muscle you'd build by lifting heavy weights. Pilates helps to form lean muscle, which is part of the reason it's popular with women, who don't usually want to build very big muscles.
Pilates can also increase your overall conditioning, and many athletes do Pilates in addition to their regular training routine. Pilates can simply make you healthier, and day-to-day tasks like walking with your dog, playing with your child or running up the stairs can become easier. Pilates can also help you strengthen your body for endurance sports like marathon running.
Along with building muscle and conditioning, Pilates can help you lose weight. Low-intensity Pilates won't burn a ton of calories, but high-intensity Pilates can easily burn 300 to 400 calories per hour.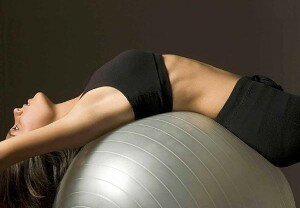 Hybrid Forms
Hybrid forms of Pilates are becoming more and more common. Gyms are teaching classes with unique names like "yogilates" – a form of exercise that combines the movements of Pilates and Yoga. Some gyms even combine high-intensity cardiovascular exercises with Pilates movements.
Pilates & Eat to Live
Many people that are looking to change their overall health find that Pilates is a helpful activity when paired with a well-balanced diet like the Eat to Live diet, which is designed to help you live a healthy lifestyle by cutting out addictive high-fat and high-calorie foods.
Pilates was designed in part to help with mental discipline, and some people find that making practical lifestyle choices about what they eat through the Eat to Live diet becomes much easier when combined with an exercise routine.
Pilates is designed to teach you to how to build the greatest amount of strength and bring about a high level of health by just using your own body. As with any exercise plan, any form of pilates is a great compliment to the Eat to Live diet.
Author Bio
Marcela De Vivo is a freelance writer in Los Angeles, specializing in articles on beauty, health, and well being with a focus on exercise, and healthy hair and skin