Forty days after Ash Wednesday is Easter Sunday. In 2013, this falls on March 31st. Depending upon how you celebrate Easter, getting ready takes good planning because before you know it, it's Holy Week and you don't have anything done. Sound familiar? Also, since it's not the frenzy that leads up to Christmas, Easter often ends up on the back burner.
In modern culture, Thanksgiving revolves around turkey and football, while Christmas seems to have a commercial theme as its essence. Companies can be made or broken by the success of selling things. Easter, on the other hand, is more focused upon the family interaction and especially the Easter Sunday Dinner….with no distractions! We have to pay attention to each other. And did I say, "Chocolate"?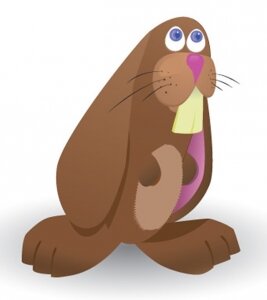 Getting ready for Easter includes making and checking off LISTS!
Deciding where Easter will be celebrated. At whose house will the clan gather? Who doesn't want to cook?
What time do you want everyone there? Did you take into consideration that many, many of the faithful attend Church on Easter Sunday?
Will there be an Easter Egg Hunt for the kids?  You'll need time to dye eggs and get the baskets ready the NIGHT BEFORE.
Easter is a traditional day to dress up, and it continues with different interpretations. What are you going to wear to church and at the meal? Give yourself a couple weeks to get your "Sunday Best" cleaned and pressed.
Regarding food, what is the main dish going to be? There are so may options: turkey, duck, lamb, goose, ham, Tex-Mex, the list goes on. Make sure you order in advance if you don't want to cook the main dish.
As to side dishes, it's always a great idea and a lot of fun to have everyone bring a side dish. Everyone will do their best to prepare their "assignment", so all the sides will result in delicious salads, potatoes, sauces, asparagus, peas and carrots, not to mention the desserts!
Let's not forget the wine, whether a bold red or refreshing white. For those that abstain there are always non-alcoholic juices.
Be mindful that certain dietary needs must be observed. Meat has no sugar or gluten by nature, BUT the glazes, stuffing and other additions may be loaded with gluten from the sauces or contain enough sugar to add pounds to everyone before they even hit the dessert.
Your Turn: Easter To Do List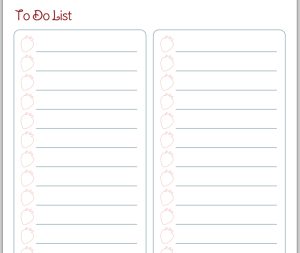 Making your own Easter List? Dianne put together this super cute printable for you! (I kinda grabbed her from work this week to put this together – say thank you! )
Download Here
(PDF)
The best way to prepare for Easter is to treat it like it's the last time the family will ever get together. Talk to each other. Listen to each other. Laugh with each other.
Enjoy!